Forthcoming gigs



Many of our bookings are for private events, but these are open to the public:
2021
July 24 - Gringley on the Hill, Notts
(at Dunstan Farm DN10 4SH)

Rescheduled from last year...and now re-rescheduled to July 24 due to change in Covid date...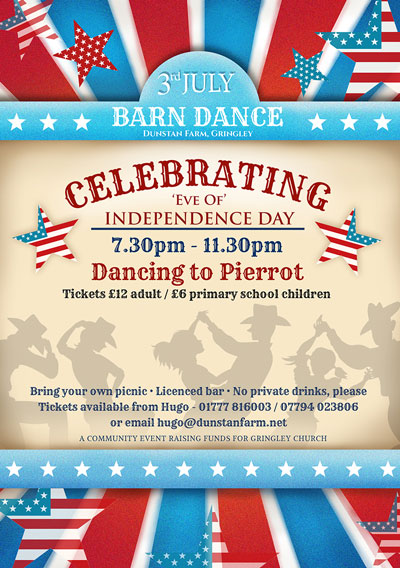 NB some tickets newly available due to cancellations. Call organiser to check.

- for more details call Jerry/Judy Oakes on 01427 890151
or email using the CONTACT link
-----------------------------------------------------------
PAST BOOKINGS INCLUDE
Saddleworth Folk and Roots Festival
Doncaster Folk Festival
Anston Folk Festival
Festival of Nations
Festival of the Plough
Rushcliffe Festival
Le Bal en Rouge, West Bridgford
Grand Bal d'Eldroth
Crowle Day of Dance
Fête de la Musique, Epworth
Street music for Epworth Wesley Day celebrations
French Markets in Scunthorpe, Gainsborough, Halifax
Workshops/Ceilidhs with Martyn Harvey in Crowle and Epworth
African percussion Workshop and Ceilidh with Musa M'Boob.
"Les Panards Dansants" French dance club, Leeds
English Civil War Society: Regimental Banquets
Medieval Banquet in West Stockwith
Programmes of weekly dance workshops for Epworth and Owston Ferry Primary Schools
"Beaujolais nights" in Bigby, Gringley, Epworth, Walesby
Concert in Finningley Church
and many private functions and events
-----------------------------------------------------------
What they said about
PIERROT
" Excellent, well organised - fun."
" ...how easy you made it all seem."
"their standard of musicianship is so professional."
"it was so nice to see sophisticated young people skipping around like youngsters!
It seems to bring out the child in them again."
"...many of the people there had not met each other before and
looking at the pictures I realised just how much they had come together during the evening.
Lots of people said what a lovely atmosphere there was."
"What a fantastic night, so many people who weren't aware what a ceilidh band was (yes
I know it's hard to believe) came away having thoroughly enjoyed themselves and singing your praises."
" Was humming the almost-gay-gordons in my head all the way home.
I wish we didn't have to wait a whole year to dance it again !"
"We had the Bootleg Beatles last year, and they said they couldn't play the Boston Tea Party"
(OK, we made that one up.)
"Do you do any decent stuff, like 70's music ?"
(we didn't make that one up)
-----------------------------------------------------------
PIERROT
are available for
Festivals
Barn dances and ceilidhs
French bals and Fest Noz
Wedding receptions, parties and other celebrations
Street music
Concerts
" We work with the full range of expertise - from complete novices to very experienced dancers"
To book Pierrot, contact Jerry or Judy Oakes on 01427 890151
or email pierrotmusic@hotmail.co.uk
Page last updated 22nd June, 2021